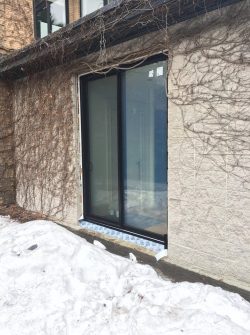 If your eyes are the windows to your soul, your house's windows are the gateways to the spirit of your home—which is why residential window replacement in New Hope, MN is important. They allow natural light in and keep the elements out. Glass doors are the same because they're giant windows you can walk through to the oasis of your backyard or patio.
At Custom Glass & Screen, we can provide you with a high-quality solution for your new construction, home remodeling upgrades or glass window and glass door replacement needs. Our full product line of prime and replacement windows and doors by Quaker windows, as well as storm windows and doors of vinyl, aluminum or wood construction in a variety of colors and numerous options.
Window Replacements
Over time, your insulating glass units, commonly known as "double glazing," can become broken or fogged and need to be replaced with new, factory-made dual-seal units warranted against seal failure.
Insulating glass can be made in any size and thickness with many glass options to match existing doors and windows including:
Safety

Popular for sliding glass door replacements and french doors made of glass, safety or tempered glass does not shatter into sharp fragments, but breaks into small, rounded pieces instead.

Low-e

Low-e glass windows help conserve energy, saving you money on your heating and air conditioning bill.
Tinted

Having your home's window replacements made with tinted glass can reduce furniture fading and help you save money in the summer.

Patterned

Patterned glass is popular for sidelights and bathroom window replacements, providing light while maintaining privacy.
Storm Windows and Doors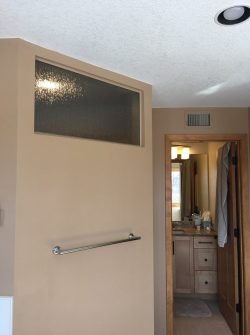 Increase the energy efficiency of your windows and doors with low-maintenance aluminum storm windows and glass door replacements. Installed over existing windows, storm windows and doors reduce condensation and air infiltration and increase insulation values. Adding storms to your screen porch extends its usability during the spring and fall seasons.
Our Weathertite window inserts are designed to replace your screens during the cold-weather months in New Hope, Plymouth, Maple Grove, Minneapolis, and Saint Paul, MN. These easily installed inserts seal the entire window opening to eliminate drafts and reduce condensation and heat transfer by adding another insulating air space.
No matter what your window replacement and door needs are, you need look no further than Custom Glass & Screen. Let us advise you on the best solution for your home. From insulating glass to storm windows, we've got your home covered. Contact us today for window glass, screens, fireplace glass, and more.